Welcome to the latest news from E&M Property Solutions. Here's what we've been up to over the last few months.
New Offices
We've moved! We're now settled into our new offices on Coal Clough Lane as we continue to expand our operations in Burnley and beyond.
We've also acquired new premises in Rishton, where we continue to go from strength to strength, so that we can continue to help investors, buyers and sellers across Lancashire. We're also active further afield in Preston now and are looking at potential premises there to support our continued growth.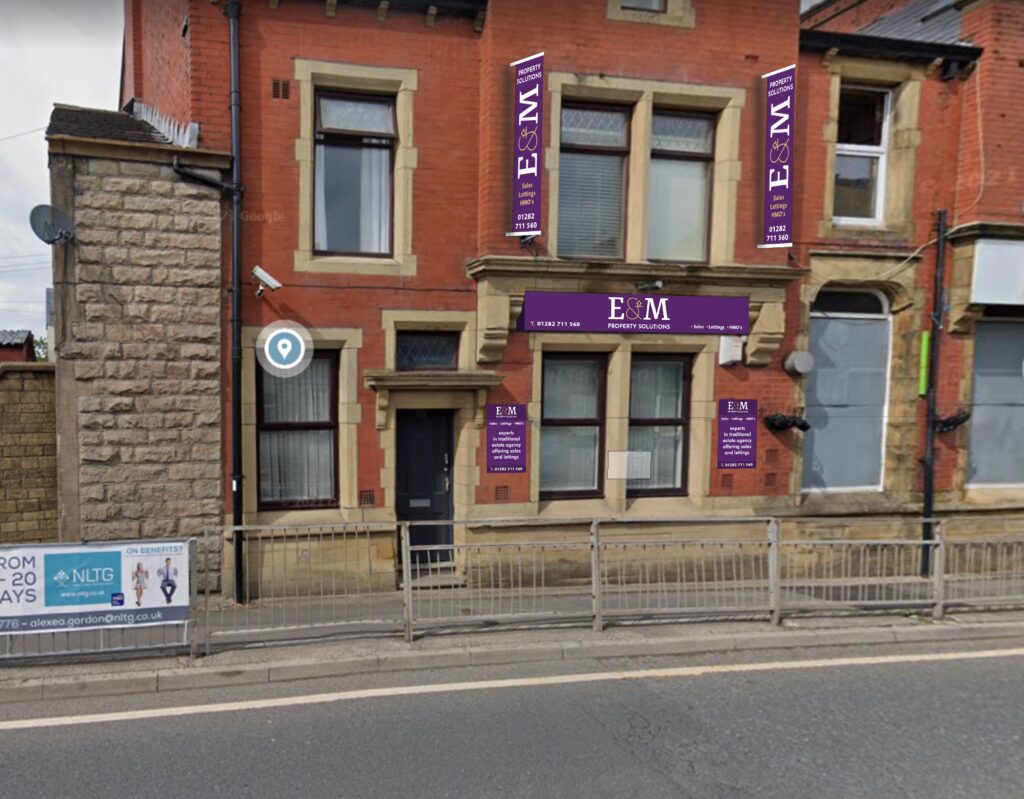 New Starters
We're delighted to welcome new Lettings Manager, Emma Crooks to the team. Emma brings a wealth of experience working in office-based roles and is a great addition to the team. We've also been busy recruiting for a new senior manager and we will be making another announcement soon to welcome our next new colleague.
These exciting changes help cement the foundations of the day-to-day business operation whilst the leadership team manages the growth of the business into new locations alongside the continual development of our sales arm.
Grand Giveaway Winner!
For the second Christmas in a row we gave away £1,000 to a local care home so that they can spoil the residents with a party. As we did the previous year, we asked you to recommend which care we should award the donation to. After looking through all the recommendations the worthy winners were Ash Grove Care Home. We hope everyone there had a good time on us!
Charitable Partnerships
We have just signed up with Pendleside Hospice as a Gold Patron. Pendleside Hospice care for people in Burnley and Pendle with incurable and life-limiting illnesses and provide support for their families. Joining the patron scheme is a wonderful way to show our support to our local hospice. We're proud to support the work that Pendleside do and we look forward to providing them with our ongoing support.
A Message to Investors
Investors, we need new housing stock for our tenants in waiting. We have an incredibly high success rate and we expect to let out property within a week of listing it. If you have an empty property or a tenant has handed in their notice, talk to us. We can help with everything from buy-to-let advice and refurbishments, to letting and management.
A Message to Sellers
We are well-known in Burnley and across Lancashire for lettings and our knowledge of HMOs, but did you know we can also help you sell your home?
We provide a personalised, premium service at a lower cost than other local agents. At E&M, the extra mile is standard. We will tailor our approach depending on what you want to achieve from your sale and the type of property that you're selling.
Ask us for a free valuation. We're also happy to offer any advice that you need. Contact us today on 01282 711560 or email sales@eandmps.com to book an appraisal.
Thank you for reading,
Tina & the E&M team